Dynamic Emissions Analytics and Diagnostics group at FHG (Top-leading partner)managed by Dr Jonathan Beauchamp has extensive expertise in the analysis of volatile organic compounds (VOCs), with a special focus on breath research. The laboratories house several advanced commercial analytical systems (TRL 9) that will be implemented in the project for both the research and training activities.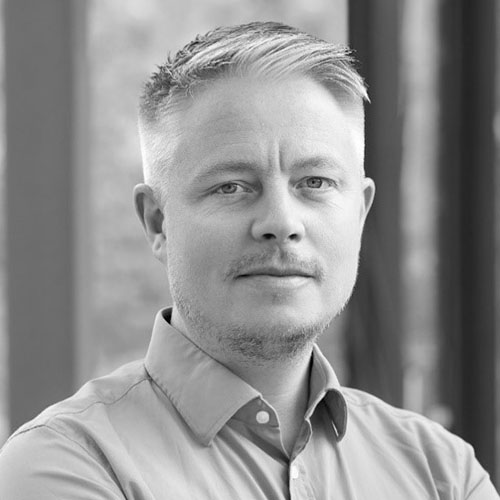 Dr Jonathan Beauchamp

PI
Jonathan Beauchamp read for an MSci degree in Physics at University College London, UK (1998-2002) and conducted his doctoral research in Environmental Physics at the University of Innsbruck, Austria (2002-2005). He is currently Deputy Head of the Department of Sensory Analytics and Technologies at the Fraunhofer Institute for Process Engineering and Packaging IVV in Freising (near Munich), Germany, where he has worked since 2008.
Jonathan boasts two decades of experience exploring the emissions of volatile organic compounds (VOCs) from diverse sources. His research centres on characterising volatile emissions in manifold applications, from foods and consumer goods, to in vivo aroma release and breathborne biomarkers, using various analytical platforms.
Jonathan is an active board member of the International Association of Breath Research (IABR) for which he co-chairs the focus group on standardisation, and is a member of the American Chemical Society (ACS) and 2023 Chair of the Agricultural and Food Chemistry Division (AGFD). His journal positions include Associate Editor of Journal of Breath Research and editorial board member of Food Packaging and Shelf Life.
---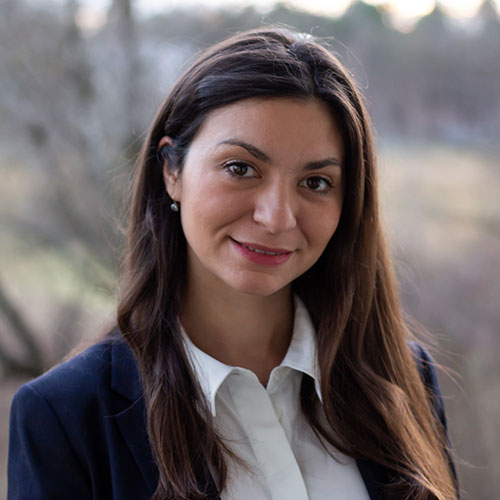 Dr. Barbara Giocastro
She is a pharmacist with a PhD in analytical chemistry. She has extensive expertise in the analysis of volatile organic compounds (VOCs) using advanced gas chromatography techniques hyphenated with mass spectrometry. Her PhD studies were focused on the optimization, validation and application of multidimensional gas chromatography-mass spectrometry (GC-GC/GC×GC-MS) methods for the detection of VOCs in diverse applications. Her postdoctoral topic was a development of prototype systems for fully automated sampling of VOCs from diverse sources and subsequent fully integrated analysis by GC×GC-MS. Currently, she is a senior scientist at the Fraunhofer Institute for Process Engineering and Packaging IVV (FHG), where she is working in the Dynamic Emissions Analytics and Diagnostics group. Her main research topic is on GC×GC-MS analysis of VOCs with a special focus on breath analysis.
---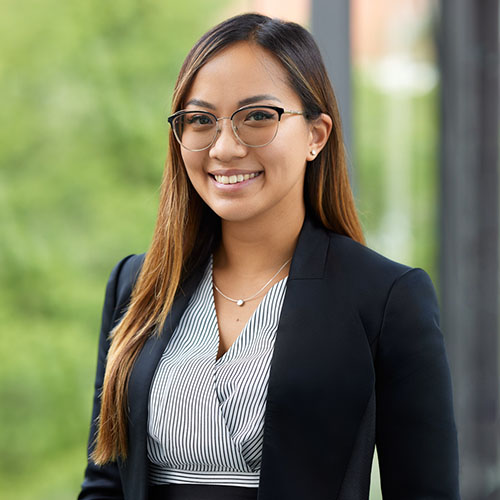 Ms. Y Lan Pham
She has been investigating volatile emissions and metabolomics in relation to human health applications. One aspect of her research has been VOC analysis of exogenous compounds in exhaled breath within the framework of the PEPPERMINT experiment addressing standardization challenges in breath research.
She received a Master's degree in Food Chemistry at the Julius-Maximilians-University of Würzburg in 2019 and has since been working as a research associate in the work group "Dynamic Emissions Analysis and Diagnostics" at the Fraunhofer Institute IVV in Freising, Germany. She works on projects ranging from investigating emissions from consumer products to non-invasive methods for biomarker discovery in different biological media. Currently, she is pursuing a PhD in the field of analytical chemistry from the Friedrich-Alexander University of Erlangen-Nürnberg.
An important emphasis of her professional and academic activities is the development and application of VOC-based methods for biomedical areas.
---
Key publications:
J Beauchamp & E Zardin. Odorant detection by on-line chemical ionization mass spectrometry, in Springer Handbook of Odor, Buettner, A., Ed. Springer Nature: Cham, Switzerland, 2017; pp 355-408.
J D Beauchamp, C E Davis, J D Pleil, (Eds.) Breathborne Biomarkers and the Human Volatilome, Second Edition, Elsevier, Oxford, UK, 2020.
J D Beauchamp, Dynamic Flavor: Capturing Aroma Using Real-Time Mass Spectrometry. American Chemical Society: 2021; Vol. 1402
Y L Pham & J Beauchamp, Breath Biomarkers in Diagnostic Applications. Molecules 26, 5514, 2021.
Pham, Y.L., & Beauchamp, J. Analytical Approaches for Disease Detection, in Volatile Biomarkers for Human Health: From Nature to Artificial Senses, Haick, H., Ed. Royal Society of Chemistry, 2022; pp 284-322. https://doi.org/10.1039/9781839166990-00284
Pham, Y.L.; Beauchamp, J. Breath Biomarkers in Diagnostic Applications. Molecules 2021, 26, 5514. https://doi.org/10.3390/molecules26185514
Pham, Y.L., Beauchamp, J., Clement, A. et al. 3D-printed mouthpiece adapter for sampling exhaled breath in medical applications. 3D Print Med 8, 27 (2022). https://doi.org/10.1186/s41205-022-00150-y
Pham, Y.L., Wojnowski, W., & Beauchamp, J. Volatile Compound Emissions from Stereolithography Three-Dimensional Printed Cured Resin Models for Biomedical Applications. Chem Res Tox 2022. https://doi.org/10.1021/acs.chemrestox.2c00317